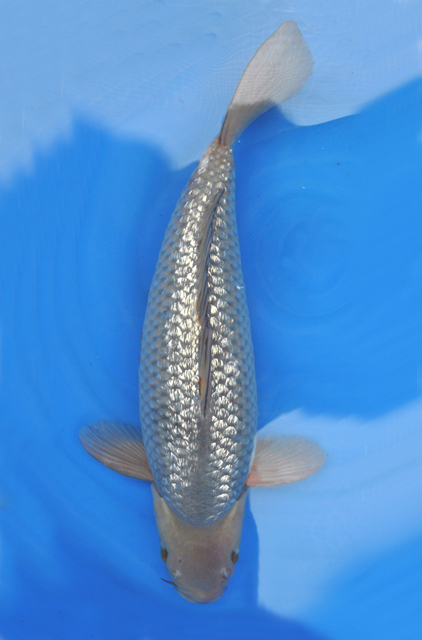 Ginrin Soragoi
Soragoi are relatively simple light gray Koi, which usually occur during the breeding off a Ochiba as a byproduct.
They are always in the shadow of the Chagoi and Ochiba Shigure, unless they have something special.
This could be a special growth, a Babyface or a sensational Gin Rin.
Sensational; with this word, one must actually be really carefull to use this word but here the word sensational is in fact the best word.
Such a lovely thight and sparkling GIN RIN is seen rarely.
The first Breeder who has crossed the ginrin ever in his bloodlines certainly had this in his mind.
Gin rin in this quality is very rare and is a specialty of Yoshikigoi, where people talk more and more about.